Proportional control angle seat valve
105 Series Pneumatic Proportional Control Angle Seat Valve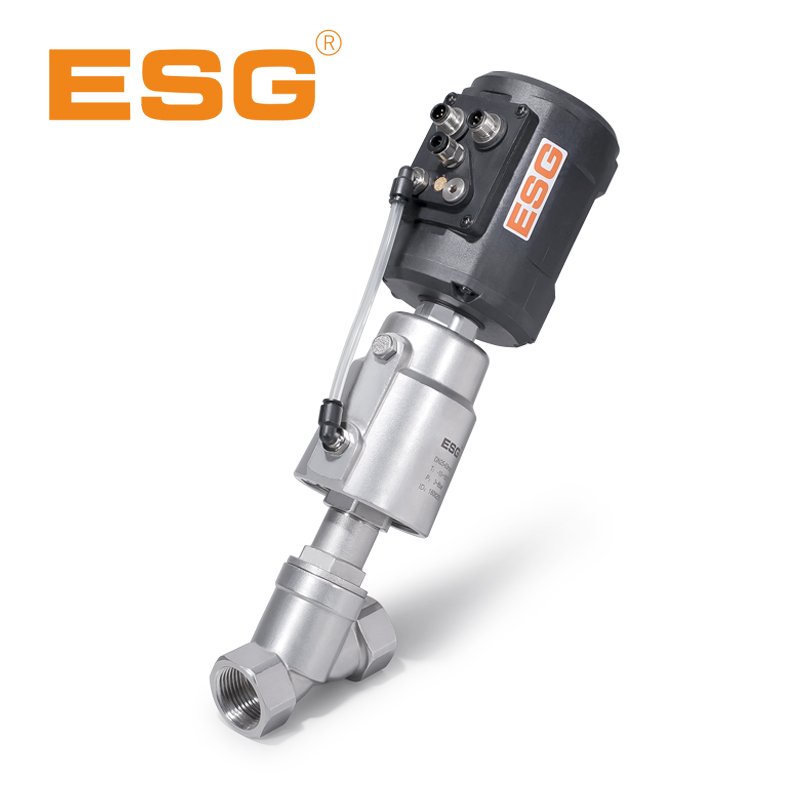 Working principle

The valve positioner receives a 4-20 mA current signal from the controller or control system, converts it into a gas signal through the processor, controls the valve opening, and cooperates with the valve adjustment cone to achieve fast and accurate flow regulation of the valve.

Characteristics

1. Easy to adjust and easy to operate;

2. Stable operation;

3. The unique adjustment cone design establishes the linear or proportional relationship between the valve opening and closing stroke and the flow rate, thus achieving accurate and fast flow adjustment.



Technical Parameters
Connection Type: threaded, welded, quick-fit, flanged
Medium Temperature: -10 ° C - +180 ° C (PTFE normal temperature type)

+25°C — +220°C (PTFE high temperature type)
Ambient Temperature: 0 — +60°C
Working Pressure: see the angle seat valve single-acting normally closed valve seat downstream installation selection table

Control Pressure: 4-7bar (58-102psi)
control Power: 24VDC ± 10%

Valve Setting Signal: 0/4-20mA or 0-5/10V
Power Consumption: <5W
Input Signal Impedance: 240Ω for 0/4-20mA signal,
21KΩ when 0-5/10V signal
Analog Output Signal: maximum load 560Ω at 0/4-20mA,
Maximum current 10mA at 0-5/10V
Protection Level: IP65
Leakage Rating: DIN EN 12266 Class A
Related Products