Proportional control angle seat valve
106 Series Electrical Proportional Control Angle Seat Valve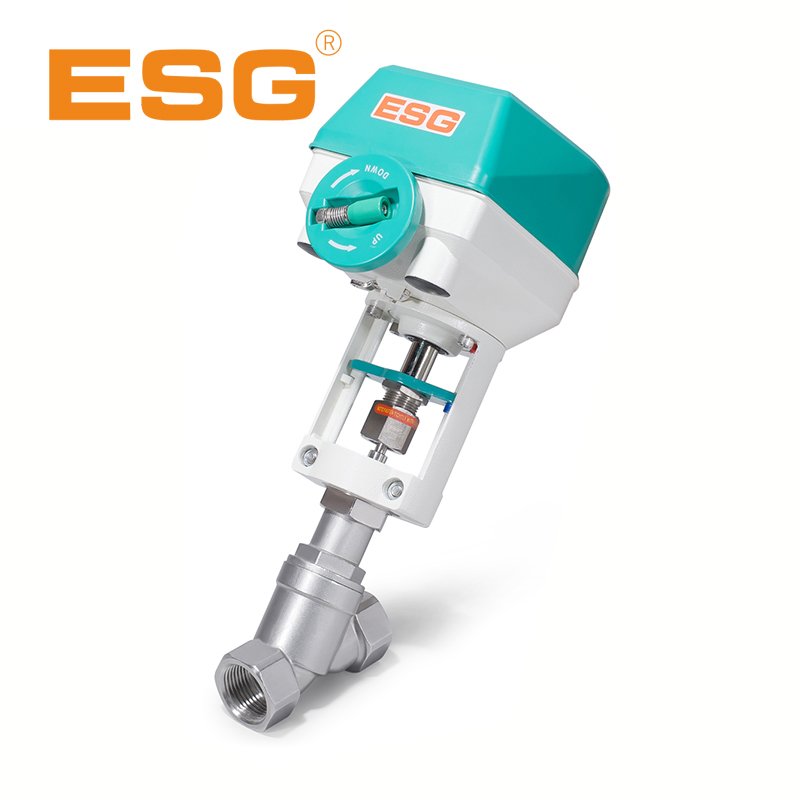 Working principle

Positioner receives 4-20mA electrical signals from controls system and coverts them into air signals to control the valve and make precise flow adjustment using the adjustable seat.

Application range

1.EPS(Expanded Polystyrene) molding machines

2.Dyeing machine , Textile Additive Mixing

3.Food& Beverage machine (Filling machine for drinks, bear,etc.)

7.Disinfection , Hospital Sterilizer

9.Rubber manufacturing machinery

12.Shipbuilding equipment




Characteristics

· Convenient to adjust and easy to operate.

· Stable operation with vibration resistance.

· The unique design of adjustable seat establishes a proportional linear relationship between open/close state of the valve with the flow rate, achieving precise flow adjustment.



Technical Parameters
Size:N10-DN100
Connection Type:Threaded, Welded, Flanged, Tri-clamp
Voltage:220V AC 24V AC
Actuator:GINICE Motor control actuator

Control Power:4~20mA 0-10V DC
Protection Level:IP54
Related Products