Butterfly Valve
300 Series Pneumatic Butterfly Valve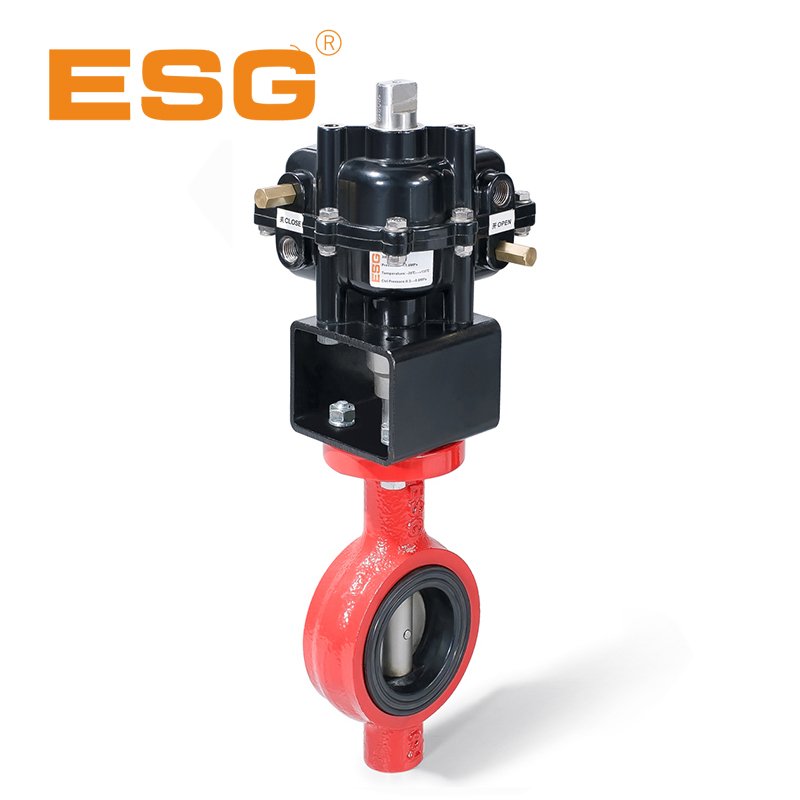 Working principle

Compressed air forces the blades to reciprocate, allowing the valve to open and close. The unique vane-type rotary cylinder design is the ideal rotary pneumatic drive component to ensure stable operation, long life and high efficiency.
Technical Parameters
Fluid Pressure: Max 16bar (232psi)
Control Pressure: 3-8bar (43.5-116psi)
Applicable Medium: EPDM is suitable for hot water and steam.
Not suitable for greases, fuels, etc.

Medium Memperature: -10 ° C - +130 ° C
Valve Body Material: HT200
Seal Material: EPDM
Disc Material: CF8
Control Type: double acting

Related Products