Proportional control Diaphragm valve
A02 Series Pneumatic Proportional Diaphragm Valve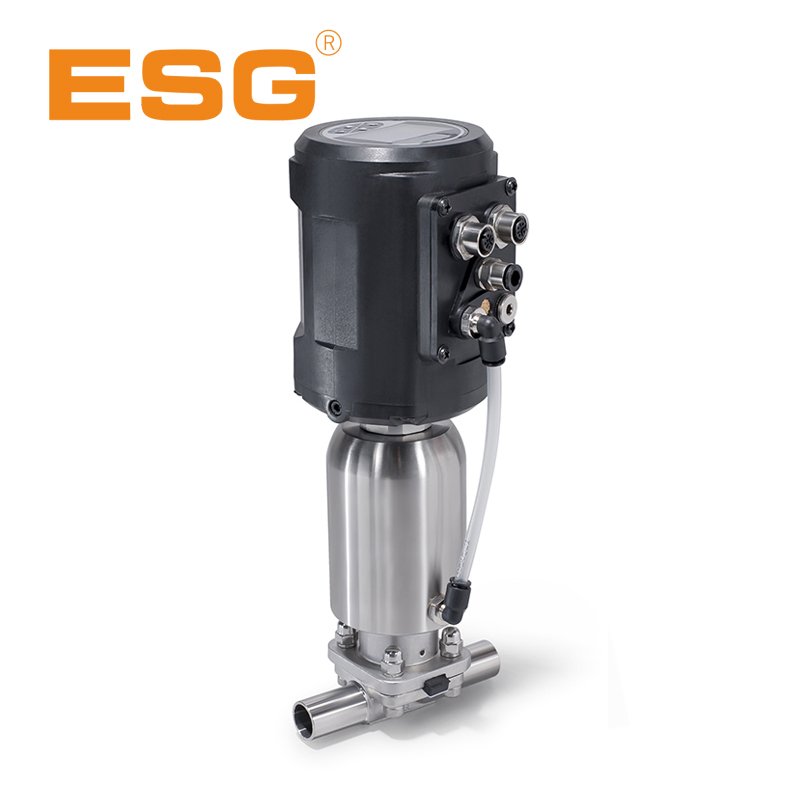 Working principle

Intelligent regulator positioner is a valve opening regulator based on microprocessor control. Valve opening can be set by external input signal, and can be widely used in industrial fluid control system and realize remote automatic control.

Application range

Fermentation tank,Preparation vessel,Filling machine, Sterlizing equipment,Aseptic Fluid Transfer,CIP/SIPfood, beverage, pharmacy, cosmetic, etc

Characteristics

1. Compact structure, compact shape, better meet space constraints

2. The performance is stable and reliable, and the reaction is sensitive.

3. Large LCD display, easy to operate

4. Standard electrical interface, easy connection

5. High adjustment accuracy and strong anti-interference ability

6. Spring pop-up feedback rod, easy to install

7. The interface is rich and can be adapted to multi-aperture connection.




Technical Parameters
Voltage: 24V DC
Power : <10W
Input Signal: 0/4-20mA, 0-5/10V
Output Signal: 0/4-20mA, 0-5/10V
Enclosure material: PA6-GF30+PC
Cont『ot pressure: 4.5-7bar (65-102psi)
Ambient temperature: 0-60℃
Protection level: IP65
Explosion-proof: Ex nA IIC T4
Related Products