Pneumatic diaphragm valve
A00 SeriesTri-Clamp Pneumatic Diaphragm Valve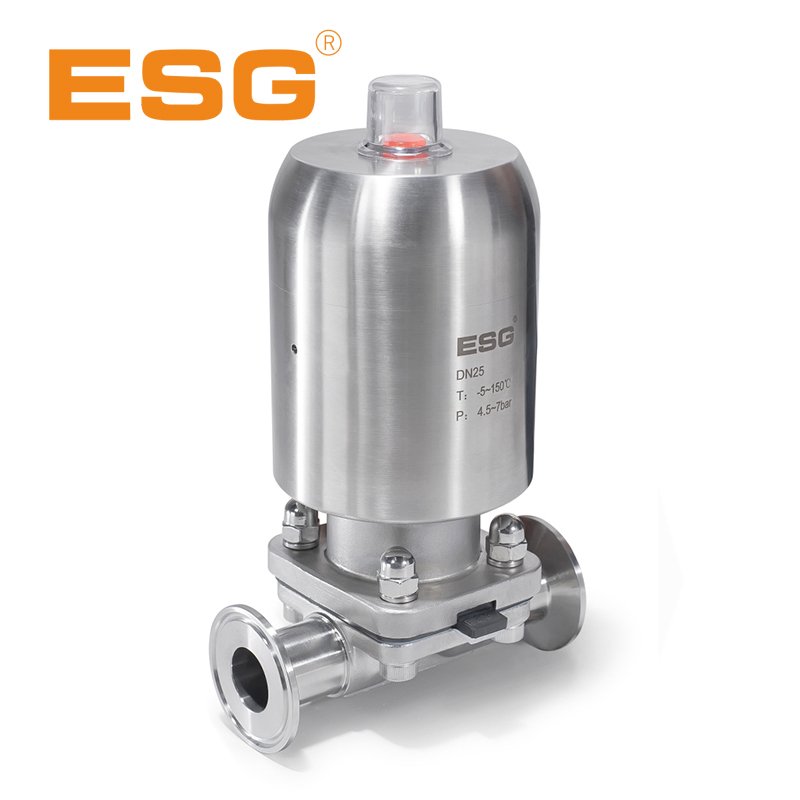 Application range

Biopharmaceutical, food and beverage, fluid equipment, cosmetics, brewing, light chemical industry, etc.

Characteristics

■Patented stem structure with double guiding rings ensures more stable operation.

■Patented spring seat design allows effortless maintenance.

■Patented design allows valve stem and core to connect via internal concave surface and thereby ensures tight sealing.

■ESG diaphragms have passed FDA and USP certifications; ESG diaphragm valves have passed EU EC 1935-2004 certifications.

■Can be installed at any pipe location. Medium flow direction does not affect valve opening/closing.

■ESG PTFE diaphragms are capable of withstanding 1 million bending test cycles.



Technical Parameters
Material: (Body) SS316L
(Pneumatic) Actuator + Valve seat sS304;
lnternal surface: Ra≤0.4um, mechanically polished
Diaphragm material: EPDM + PTFE
(double-layer diaphragm)
Operating pressure: 0-10bar (0-145psi)
Fluid temperature: -10℃—+150℃
Control pressure(pneumatic): 4.5-7bar (65-102psi)
Related Products