Proportional positioner
0P0 Series Intelligent Positioner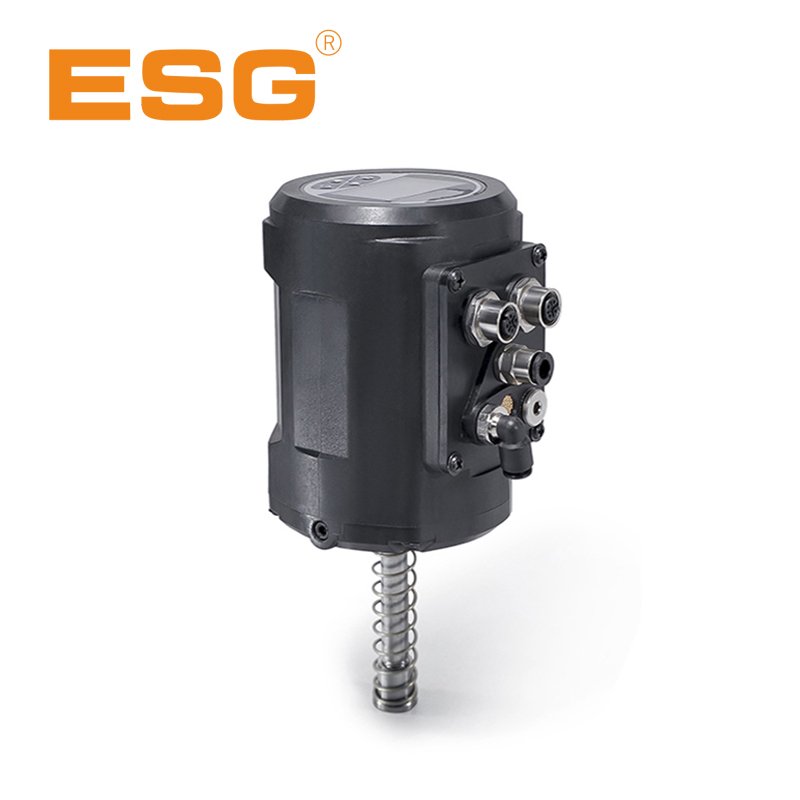 Working principle

Intelligent positioner is a microprocessor- based valve regulator

The valve's open/close state is controlled by external input signals

It is widely used 们ind ustri al fluids control systems in order to

enable remote and automated control.




Application range

ESG angle seat valve and diaphragm valve.


Filling


Chemical industry


Sterilization


Foam equipment

Environmental protection




Characteristics

Advantages

1. Compact size to save space

2. Reliable performance and sensitive reaction

3. Large LCD display makes it easy to operate

4. Standard electrical interface allows convenient wiring

5. High adjustment precision and strong anti一interference

performance.

6. Spring-loaded feedback rod for easy installation

7. Allows various types of connection interface.
Technical Parameters
Technical Specification
• Stroke range: 5-13mm, 10-28mm
• Voltage: 24V DC
• Power: <5W
• Input signal: 0/4-20mA, 0-5/10V
• Output signal: 0/4- 20mA, 0-5/10V
• Enclosure material: PA6-GF30+PC
• Main dimension: <P 85x132
• Control pressure: 3-7bar {44-102psi)
• Temperature range: 0 -60℃
• Protection level: IP65
• Explosion-proof: Ex nA IIC T4
• Mounting interface: G1/4 or M26x1.5 (can be customized)
Download
Related Products