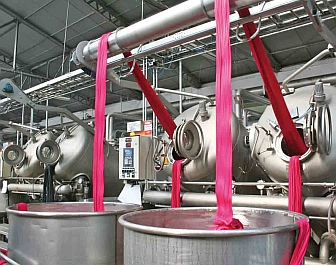 Application equipment: dyeing tank
● Application industry: Textile dyeing
● Application valve name: angle seat valve, steam trap, proportional control valve
● Production process: water, pigments, additives, steam pipelines frequently open/close to allow pressure, temperature adjustment, so as to achieve a specific pressure, temperature, and time for dyeing process.
● Product advantages: long life, fast response, high adjustment accuracy, high temperature resistance and corrosion resistance. Can be withstand tough working environment
● Note: The customer's input air pressure is usually limited, please pay attention when selecting single acting valves to ensure that they work for your applications. Feel free to reach out to ESG sales team for professional consultation on valve applications.