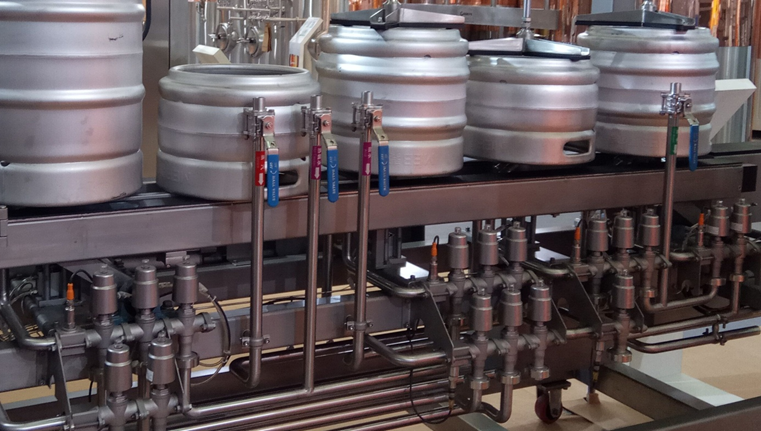 Application equipment: beer barrel washing machine, beer barrel filling & cleaning machine
● Application industry: beer equipment
● Application valves: 100 series angle seat valve, 110 series manifold valve, 800 series steam trap, 105 series proportional control valve, etc.
● Precautions when using welded pneumatic valves. Before welding, the valve body should be removed from the valve and then welded to avoid the high temperature from welding, which will burn the valve seal, and potentially causing leakage.
● Product advantage
● Angle seat valve: precise control, fast response, good stability, long life and highly aesthetic appearance. It can be fitted with manual override, position indicator, limit switches and other accessories.
● Manifold valve: compact structure, simple layout, saving pipelines and materials, easy to operate and enable high level of automation.