Company News
Official announcement! Congratulations for adding new members to ESG channel providers!
2020-05-06
Success belongs to the visionary

Congratulations to ESG "Ge Kang" for being promoted to "General Xu". Good news came on May 1,
2020. ESG and Mr. Xu of Qingdao Better Fluid Control Equipment Co., Ltd. successfully signed the
"ESG Agency Cooperation Agreement".
ESG authorizes Qingdao Baite to serve: undeveloped new customers in Shandong Province (except
for old customers in Shandong Province and end customers in the foam plastic industry in Shandong
Province).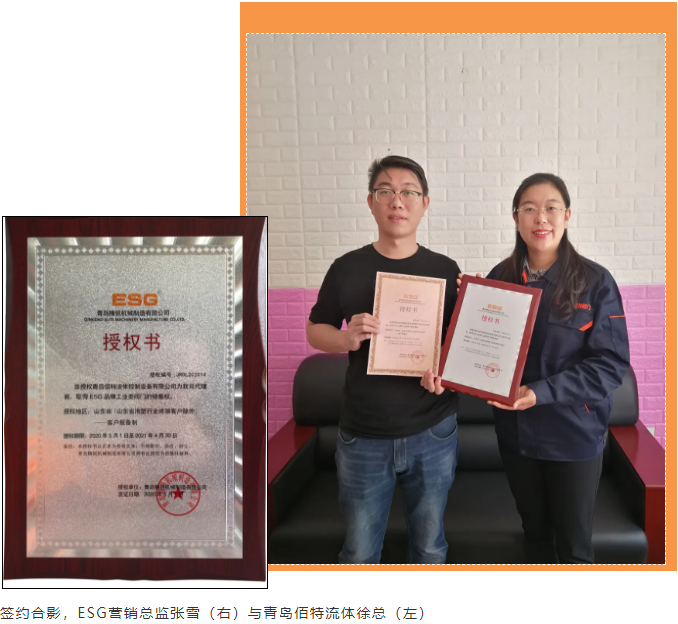 The difference between Mr. Xu and many agents is that Mr. Xu joined the ESG family in 2011. During the
nine years of working in ESG, Mr. Xu has grown up with the development of ESG, and has a full range of
ESG research and development, production, technology, and services. He has an in-depth understanding
from multiple angles , and has a deep understanding of company philosophy , financial strength, team
building, operating system, brand story, product positioning, etc. Mr. Xu has witnessed the development
of ESG from 40 million in sales in 2011 to 100 million in annual sales . He has witnessed the gradual
growth of ESG as a leader in the segment of the domestic valve industry, and has firm confidence in the
future development of ESG . President Xu reviewed the current situation , analyzed the market of
Shandong valve industry, seized the opportunity, and successfully signed a contract with ESG.

This signing is of great significance. It is the development of a new model of ESG, and an important step
for ESG to take root in the Shandong region , accumulate strength , and develop pragmatically . ESG
wishes Mr. Xu a fruitful harvest for developing new markets in Shandong and new customers!
Since its establishment in 2001, Qingdao Jingrui Machinery Manufacturing Co., Ltd. has been adhering to
the corporate declaration of "Building Good Valves for the World", determined to build a top benchmark
in the valve industry , and express ESG's respect and sincerity to customers with excellent quality and
service!
Since the implementation of the brand strategy, ESG trademarks have been registered covering 23 types
of trademark rights and successfully registered in more than 30 countries including the United States,
Germany, France, Japan, Russia, Portugal and Australia. In the past 20 years, ESG has received more than
2,000 domestic and foreign customers Of praise . ESG's authorization is to promote market-oriented
operation in Shandong , accelerate the expansion of ESG brand's market share in Shandong , and make
ESG brand's position in Shandong base camp more stable , so as to radiate more provinces and cities
and let more China The manufactured equipment uses high-quality valves to achieve mutual benefit
and win-win, and jointly endorses the manufacturing in China!
ESG provides brand support, training support, service support, technical support, product support, etc.
to regional agents, and sincerely invites powerful channels to negotiate!
Channel recruitment hotline: 0532-82515988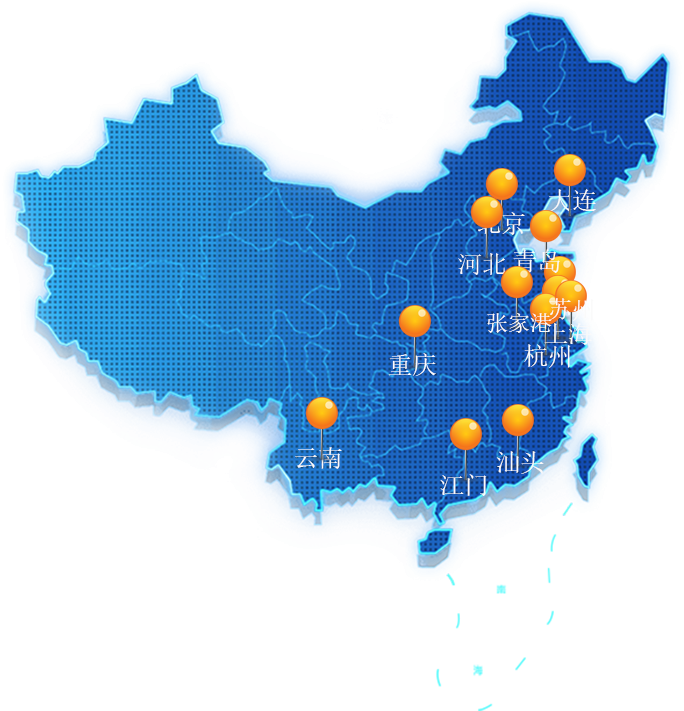 Opportunity belongs to the brave
Brilliance belongs to the struggler
Success belongs to the hardworking
Dream belongs to every ESG pioneer
Work together to create brilliant