Company News
Viral relentless ESG has love
2020-02-27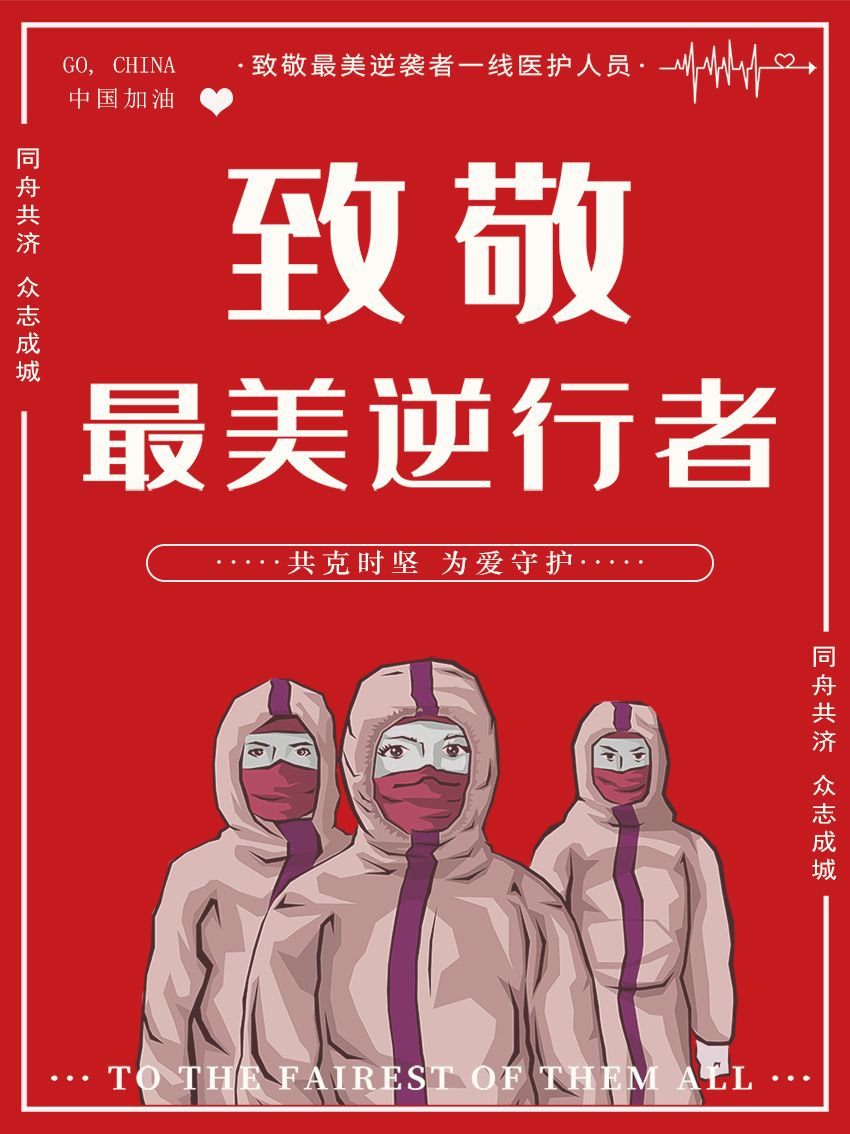 Since the emergence of a new coronavirus-infected pneumonia epidemic, medical staff have been holding their posts, fighting hard on the front line of the epidemic prevention and control, and going all out to fight the epidemic. The angels in white struggled on the front line with tremendous pressure and danger. They charged on this battlefield without gun smoke. Their mission and responsibility let them guard Wuhan and China.

At the same time, the consumption of related materials for epidemic prevention and control is large, and all kinds of materials are in short supply!
As a company with social responsibility and responsibility, ESG cares about the safety of medical personnel.Knowing the shortage of epidemic prevention materials, ESG coordinated the purchase of a batch of isolation protective clothing, and donated it with love to Jimo District People's Hospital, Jimo District Epidemic Prevention Headquarters, and Jimo Tongji Economic New Area Management Committee . Escorting life safety and making a contribution.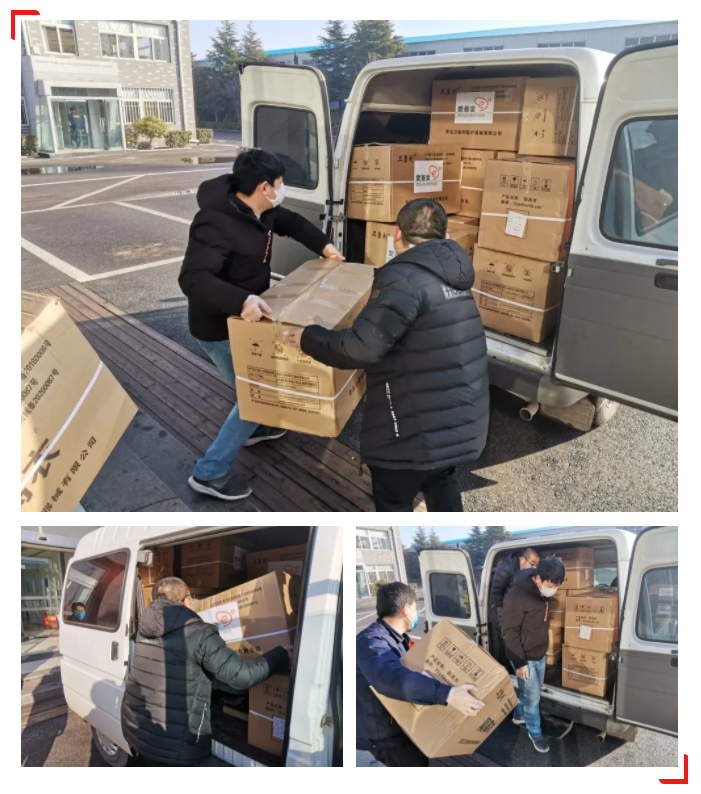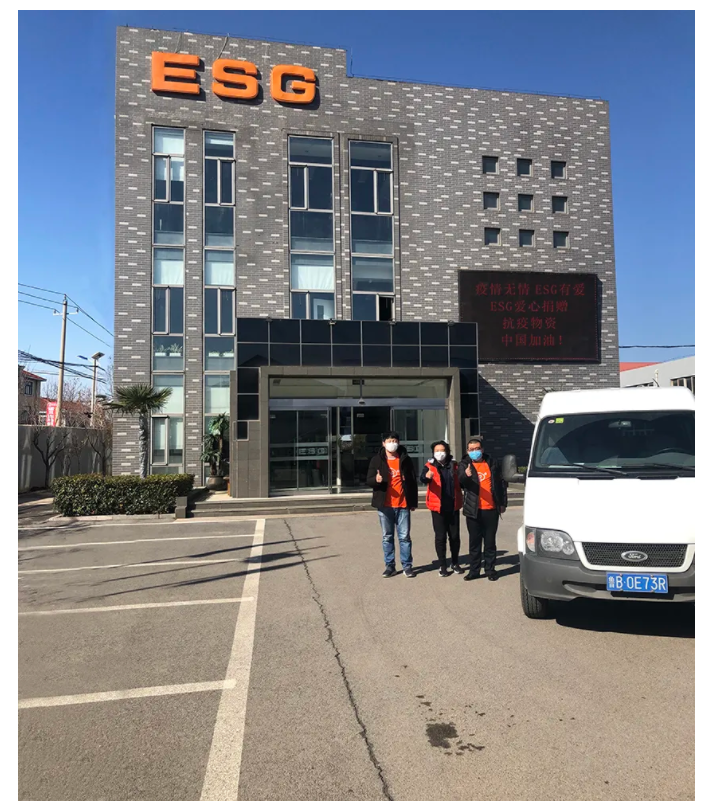 The ESG family took the initiative to join the team to deliver materials. Ms. Zhang Wenli, the general manager of ESG, personally led the team to deliver the materials to Jimo District People's Hospital, Jimo District Epidemic Prevention Command and Jimo Tongji Economic New Area Management Committee.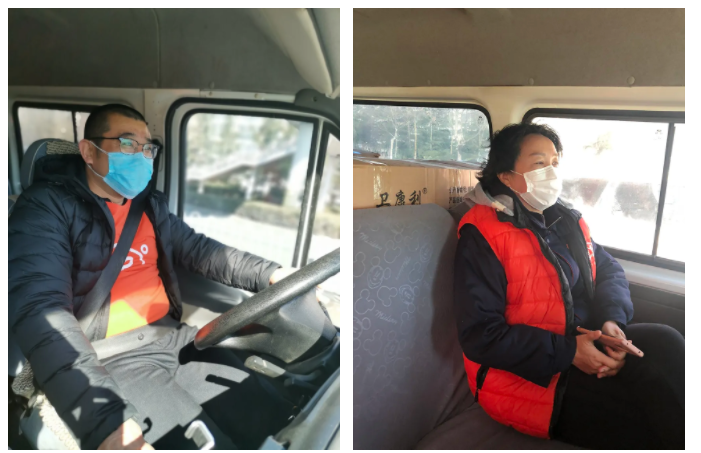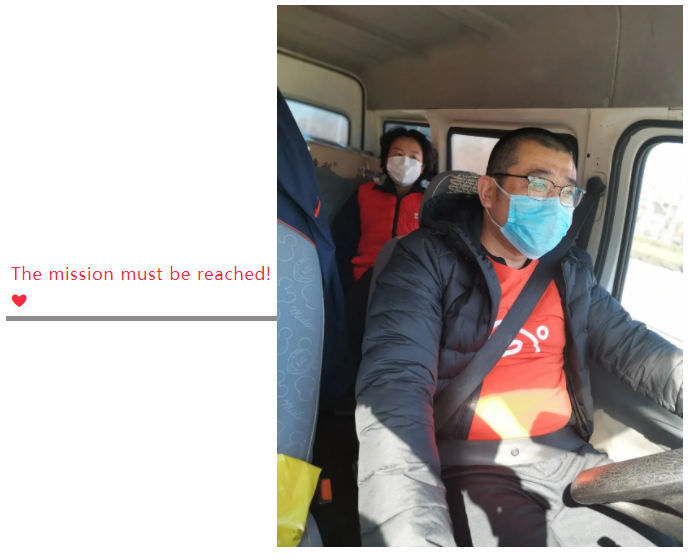 Helping each other for love! ESG cheers for China!
In the face of the epidemic, ESG is committed to front-line fighters, not forgetting its social responsibility, and working with the people of the country to fight the epidemic in times of crisis.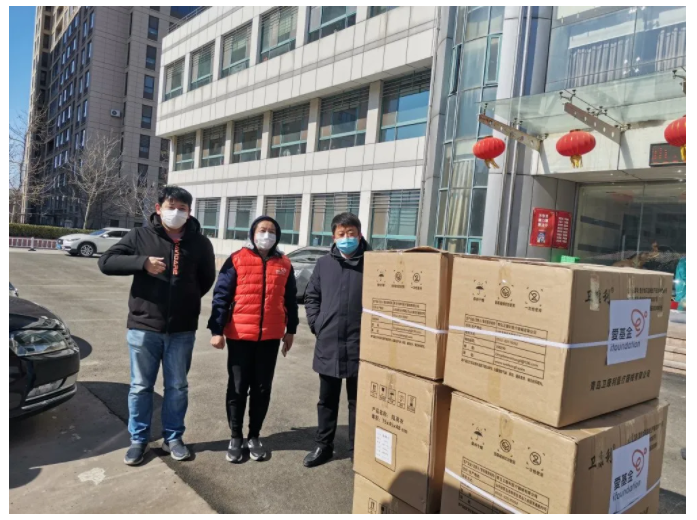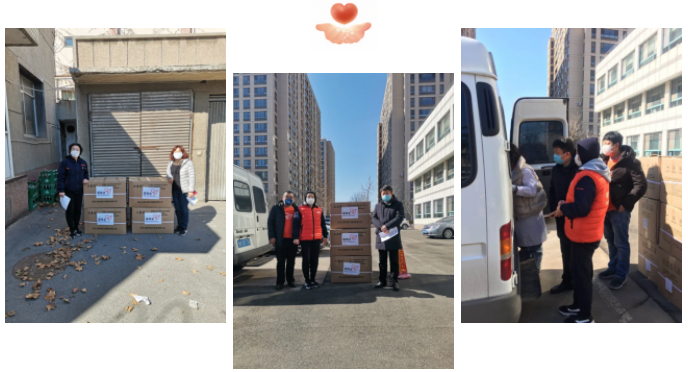 "To help each other , there is no place for everyone . Fighting the epidemic is a matter for each of us. Although we cannot rush to the front line to treat patients, as an enterprise, we can do some things for the safety and security of frontline medical staff and Jimo epidemic prevention. This is the right thing to do. " Ms. Zhang Wenli, general manager of ESG said.
Mr. Zhang has always been adhering to his original intention of "making a good valve for the world", while leading thecompany to continue to grow and develop, he is keen to learn Chinese traditional culture, participate in the study of conscience, actively participate in public welfare, and fulfill his social responsibility. Actively acted in the areas of donating funds for schooling, caring for orphans, and paying attention to underage adolescents. Many times , they donated their love through charity organizations such as the Love Fund .
Spring has come softly, the dawn of victory has arrived, and all are united! We must win!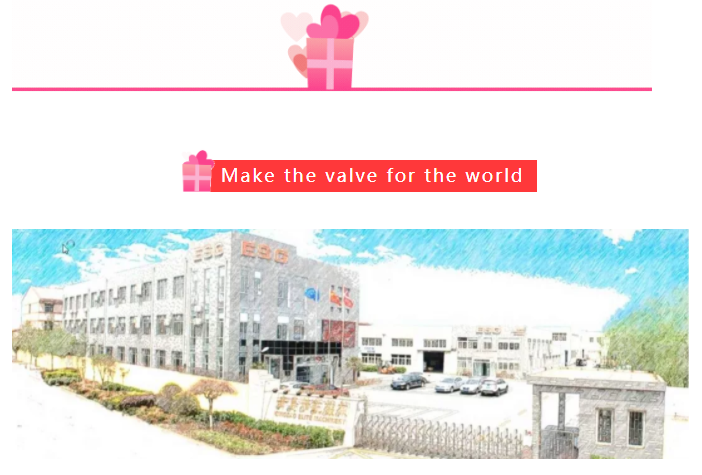 Qingdao Jingrui Machinery Manufacturing Co., Ltd. (stock trading code: 800219) is located at No. 15 Jinshajiang 1st Road, Tongji Industrial Park, Jimo, Qingdao, adjacent to Qingdao Port. It is a high-tech enterprise integrating the development, production and sales of pneumatic control valves.

The company introduces European valve technology and is committed to creating small and medium-sized stainless steel pneumatic control valves. It mainly produces stainless steel air-controlled angle seat valves, air-controlled shuttle valves, air-controlled diaphragm valves, air-controlled butterfly valves, ball valves, pressure reducing valves, traps, and stop valves. Valves, filters, etc. are widely used in textile printing and dyeing, foam, air separation, chemical, food, pharmaceutical and other industries. The products are sold to 66 countries around the world, and maintain good and long-term cooperative relationships with many of the world's top 500 companies such as the US GM, Emerson, Xylem, and Samsung Samsung. With advanced technology, excellent product quality and excellent after-sales service Won the trust and praise of customers.
The company has advanced stainless steel precision casting, precision machining, valve assembly testing and other production lines, equipped with German-imported spectrometer, three-coordinate detector, projector, surface roughness tester, hardness tester and other world-class testing instruments, and passed ISO9001 quality management system certification, European Union CE certification, Russian CU-TR certification, FDA, USP, ATEX and other international qualifications. Since its establishment in 2001, it has successively obtained 35 patents, including 5 invention patents, 23 utility model patents, and appearance 7 patents. Since the implementation of the brand strategy, the " ESG " trademark has been registered to cover 23 types of trademark rights and has been successfully registered in more than 20 countries including the United States, Germany, France, Japan, Russia, Portugal, and Australia. In the past 20 years, it has been well received by more than 2,000 domestic and foreign customers.
The company upholds the corporate declaration of " make the valve for the world, " and is determined to build a benchmark in the valve industry, expressing ESG's respect and sincerity to customers with excellent quality and service!